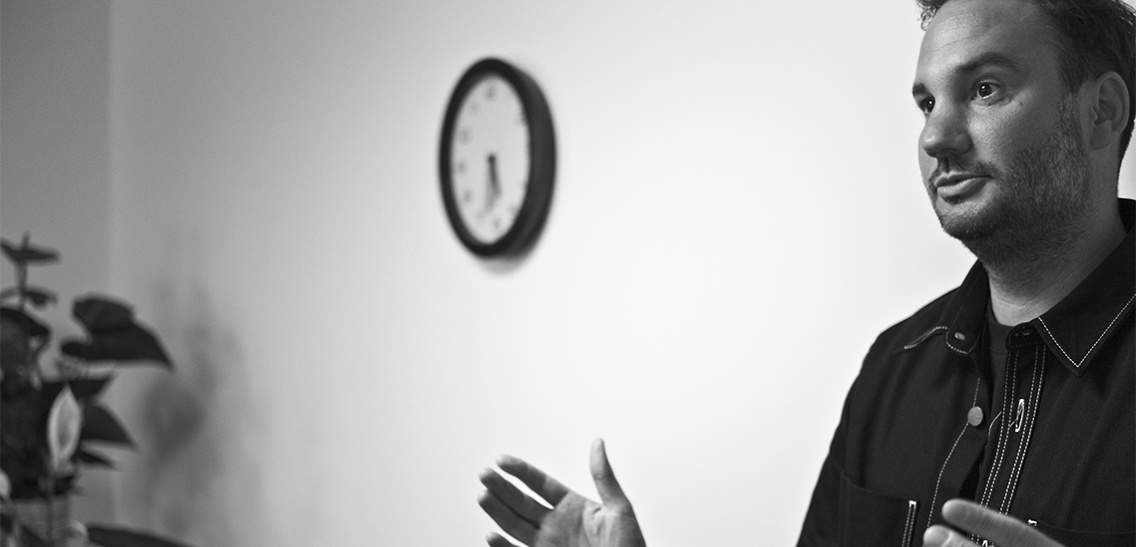 Louis Cook
Brand Marketing Strategist
Heading up our marketing department at Five Fifty Five, Louis' experience working in the creative industries stems from a fundamental love for fusing culture with unique campaigns and world class brand projects, working alongside the production and development teams to elevate exciting new creative endeavours.

Following a long career in independent music, Louis moved into the world of partnerships and strategy with roles at Red Bull Studios, Hidden Agency, Serpentine Galleries and Vice, whilst overseeing marketing initiatives for his own record label or hosting irregular radio sessions in the small hours of the morning. Having worked with some of the world's leading lifestyle brands including New Era, Pepe Jeans, Heineken, Jameson Whiskey and Casio G-Shock, his thirst for getting to the heart of creative culture continues with our growing slate of progressive content.

Perennially curious about the relationship between cultural theory and human dynamics, Louis ensures our Five Fifty Five marketing approach reflects the strength of our stories.